Welcome to Armed Mind We are a creatively-driven agency that puts story first.
About Us
To Us, Stories Come In Many Forms
World Building
We work with creatives and brands alike, developing original content that doesn't just fit a franchise, but expands it.
Conversation Starters
We ideate, innovate and execute on behalf of campaigns and content streams that resonate with audiences on a deep, authentic level.
Content Ecosystems
We develop content ecosystems that delight fans across all channels and formats available. Pick a platform, we'll handle it.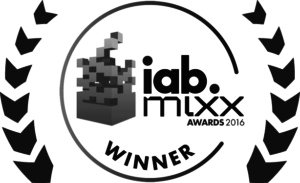 We're proud of our trophy collection, but nothing makes us sing more than the words of our clients.
"Not only did Armed Mind help breathe life to our brand and marketing strategy, they've done it in a way that has exceeded our expectations."
-Andy Cheng,
Director of Marketing,
Vivtouch
"In terms of both quality and timeliness, Armed Mind delivers."
-Michael Steiner,
Vice President, Marketing,
NFL
"These are experienced pros who've done this before and know the right way to work with a client."
-Darion Lowenstein,
Chief Marketing Officer,
Gamblit Gaming
"Their work is always best-in-class in the industry, with exceptional attention paid to the finest of details."
-Phillip Zinda,
Senior Global Brand Manager,
Call of Duty
"From the creative to the collaboration and project management, Armed Mind nailed it."
-Byron Beede,
Vice President, Marketing,
Call of Duty
"We trust Armed Mind to step into our brands' shoes and speak directly to our fans."
-Susan Hallock,
Sr. Director, Consumer Marketing,
Activision Blizzard
"Their extreme attention to detail, deep knowledge of the franchise, and overall creative thinking were above and beyond our expectations."
-Matthew Cox,
Director, Product Marketing,
Call of Duty
"These aren't just creatives—they're creative problem solvers who enjoy what they do and do it well."
-Tammie Chi,
Brand Development,
Mobi Munch
Previous
Next
Story is Everything
Let's work together to create your next one.
Drop us a line and we'll be in touch soon. Contact Us