TURNING A COMIC BOOK SMART ASS INTO A LEGEND (WITH AN ASS THAT WON'T QUIT)
Subtlety isn't Deadpool's game. Armed Mind's campaign was no different, thrusting the spandex-wearing superhero's goods directly into the faces of fans. And it seems they loved it, making Deadpool Fox's best performing Digital HD title in history.
Even with a kick-ass story, a bad-ass hero, and enough ass-accentuating spandex to make some moviegoers blush, Home Entertainment campaign faced unique challenges:
1) Reenergize devoted fans and newcomers after the massively successful theatrical campaign
2) Develop widely accessible initiatives without sacrificing Deadpool's hilariously crude tone
Luckily, Deadpool loves breaking the fourth wall (and shameless self-promotion). Our anti-hero's outrageous, self-aware personality lent itself to broad content that captured the tone of the film and got audiences noticeably excited (if you know what we mean).
Looking for our work on Deadpool's sequel? Click here to visit the case study.
The video case study below was created by Armed Mind to summarize the entire campaign which includes participation from Hi5, Think Jam, Allison + Partners, Zenith+. For more information on Armed Mind's contributions, scroll down!
Client
Fox Home Entertainment
Project
Deadpool Home Entertainment Global Marketing Campaign
What We Did
Branding and Strategy
Campaign Ideation
Social and Digital Content
Original Videos and Cinemagraphs
Snapchat Campaign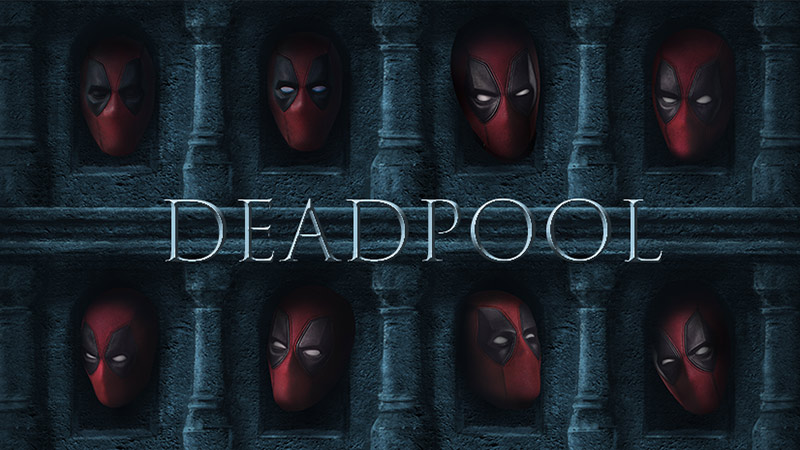 THE MERC WITH A SOCIAL MOUTH
With Deadpool's help, we hijacked cultural events and popular hashtags surrounding everything from the Coachella festival to the Game of Thrones premier to remind fans that #deadpooliscoming.
A DAY IN THE LIFE OF DEADPOOL
We broke every Snapchat engagement record with a 1-day takeover that gave fans across all social channels a peek into a "day in the life" of Deadpool through a 12 carefully-produced photo shoots and pre-approved "finger drawing" art.
WHO DOESN'T LOVE TO COLOR?
Deadpool's iconic doodles in-film led to a perfect capitalization of "National Crayon Day" when we posted hilariously grotesque original coloring book pages and invited fans to post their drawings.
CONTENT FOR THE CORE
Intimately aware of Deadpool's, uh, tastes, we set out to build content that the core could have fun dissecting, like his receipts from the local convenience store and his financial planning app.
POOLIDAYS
Deadpool celebrated his favorite (ridiculous) holidays across social media. Who could forget when he slaughtered a piñata for chimachangas on Cinco de Mayo or hot boxed his car on 4/20?
DEADPOOL'S HONEST TRAILER
The most meta of campaign stunts, Deadpool broke the fourth wall yet again to appear in his own Honest Trailer. The stunt picked up 13.5 million views to become one of Screen Junkie's most watched trailer of all time. (Take that, Wolverine.)
BREAKING INDUSTRY NORMS
We continued our assault on the typical film marketing playbook by letting Deadpool doodle all over his own press release announcement, littering it in Easter Eggs and a lot of innuendo — making it even more press worthy.
FOX HOME ENTERTAINMENT'S MOST SUCCESSFUL DIGITAL RELEASE EVER.
In terms of sales, Deadpool came fast and hard. With 200 million impressions on social media and extensive organic media coverage, the obsessive reaction of fans was a dangerous stroke to Deadpool's already massive ego. In the end, the expansive and unprecedented digital campaign became Fox's best performing Digital HD title to date.
Results
Fastest selling superhero Digital HD movie

1MM+ Sales in debut week

#1 In DVD and Blu-Ray Sales

3 Weeks in a row

1MM Views of Live Stream

5MM Views from PR

18MM+ Views of Deadpole

28MM Impressions from PR

Most Watched Honest Trailer

13.5MM Views
Total Reach:
200MM EARNED IMPRESSIONS